So far, we have used minivans for golf with 4 people and sightseeing with 5 people (overseas customers).
However, even though the minivan has a large number of passengers and a lot of luggage, when a lot of luggage is loaded, the seats are often filled with luggage, which often makes people feel cramped.
This does not provide a comfortable moving space.
Therefore, we have introduced and started operating a cargo trailer that can carry a lot of luggage without putting pressure on the passenger space.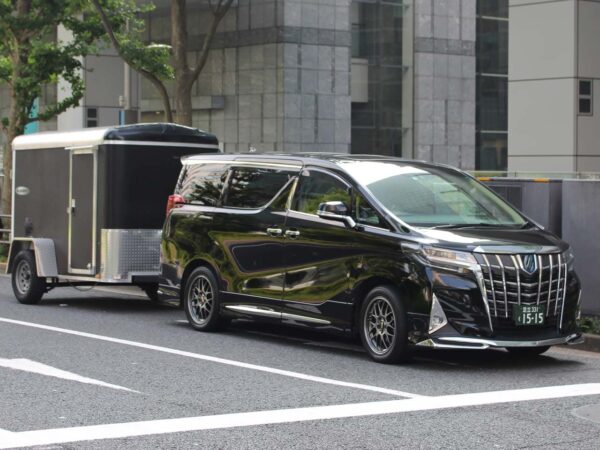 Please use it for leisure activities such as traveling with a lot of luggage, skiing, and golf.
Use for the purpose of transporting luggage such as moving is strictly prohibited.
Provides a comfortable riding space and a large luggage compartment
By putting luggage on the cargo trailer, it is possible to separate the boarding space and the space for loading luggage, so even if the maximum number of passengers is 5 adults (* 1) , it will not feel cramped, and it will not feel cramped. You can relax.
Even with a lot of luggage, the large slope with a wide opening and gentle slope makes it easy and quick to load and unload even heavy luggage, so you don't have to wait long for loading and unloading.
The interior of the trailer is spacious, so you can see the condition of your luggage at a glance, so you don't have to worry about forgetting to load or unload your luggage.
And since skis up to 2m can be loaded, it is also possible to pick up and drop off at ski resorts, which was difficult to deal with until now. (*2)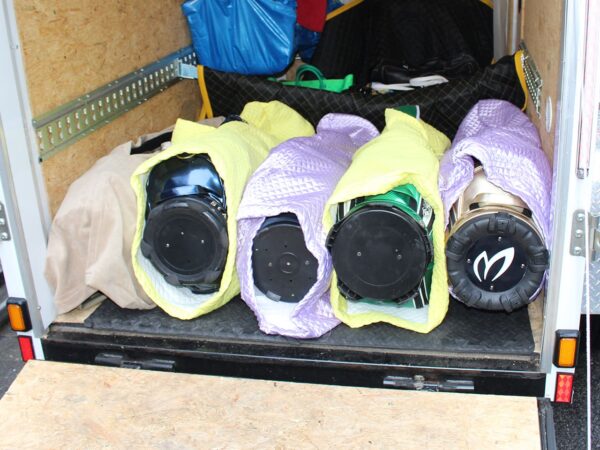 Vehicle/load capacity
It is a minivan (Alphard, Vellfire, Granace).
It can load luggage up to 200kg in weight and up to 2.0m in length.
It can accommodate up to 6 passengers.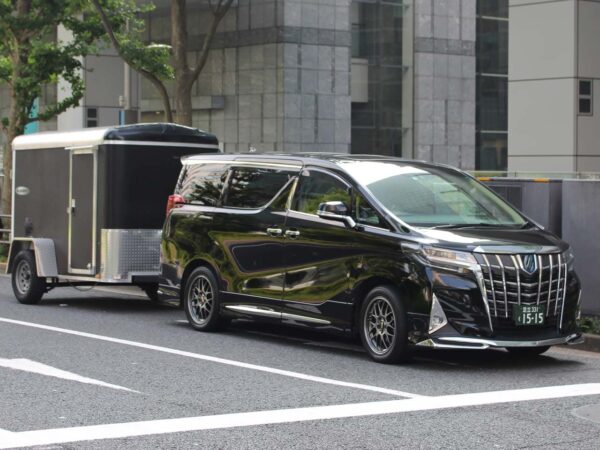 fare
It is a time-based fare (reservation, 10 hours or more), or a time-distance combined fare (meter fare).
Additional Fee
There is no additional fee for the use of cargo trailers.
Please check the following page for details.
A maximum of 6 people can ride, including children under the age of 12.
During the test operation period (January to the end of March 2023), we have provided many transfers from Tokyo to the ski resorts of Hakuba and Norikura (Nagano Prefecture).