Koichi Nagata
After graduating from Komaba High School of the Nippon Institute of Technology, he worked for a fastener (screw) trading company in Kameari, Katsushika-ku, Tokyo, and became an office worker.
I started driving trucks at the age of 25, starting with 2-ton trucks, and ended up driving 10-ton trucks because I longed to be a trucker, which was a popular fad at the time.
After that, I was in charge of wide-area delivery of petroleum products by tank lorry (trailer). (I was in charge of Kawasaki industrial complex ⇔ Nagano).
At the age of 45, I started working for a cab company in order to start my own private cab business, and 5 years later, I was approved to start my own private business.
I have had countless experiences in driving on snowy roads, in the rain, in typhoons, and in avoiding danger from vehicles that ignore traffic signals or drive in the wrong direction.
At the same time, I have experienced many large motorcycles from motorcycles to large motorcycles, and I am well versed in each of the three perspectives of motorcycles, cars, and large vehicles.
I have been behind the wheel for 45 years. I am committed to safe driving by fully utilizing my experience.
(Written in June 2019)
Vehicle & Equipment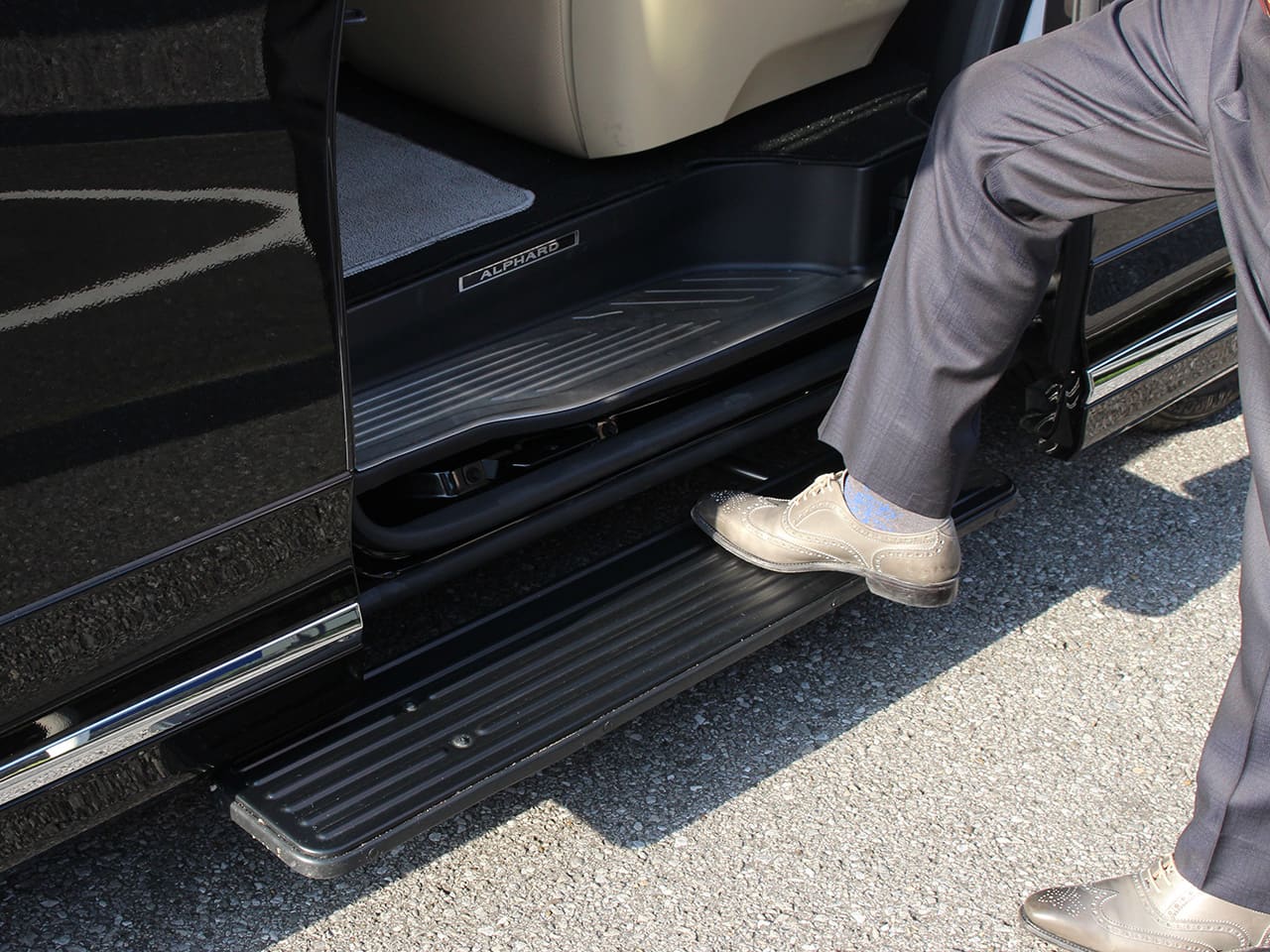 | | |
| --- | --- |
| Vehicle | Toyota Alphard |
| Vehicle Number | 15 - 15 |
| Passengers | 1 - 5 |
| Passengers (Reccomended) | 1 - 5 |
Electric side steps
Seat with Ottoman
Atmosphere Drive equipped with car air purifier
Car-mounted ion generator Panasonic nanoe
AED (Automated External Defibrillator) always available in the trunk.
Trained in normal lifesaving techniques.